How to: A Guide to Marketing Automation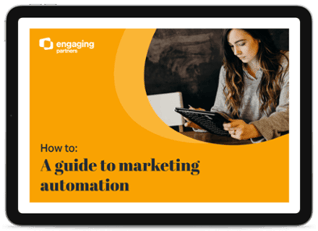 Find out what's behind the buzz. Marketing Automation technology allows you to seriously streamline your marketing activity, gives you better control and visibility over your efforts and drives better business outcomes.
In this eBook we cover:
What Marketing Automation actually is and how it relates to Inbound Marketing
The specific challenges Marketing Automation solves and the types of tasks you can automate
How to select and implement a Marketing Automation platform.
If your business needs to generate leads more efficiently, then Marketing Automation should be on your 'high priority' list. Download the eBook now to find out how to get started.
Get our free eBook on Marketing Automation