Unlock the potential of your business with Commerce Powered CRM

This webinar is a recording of our live webinar held 15th August 2023.
Join our exclusive webinar featuring leading industry experts from HubSpot, Stripe, and Engaging Partners. Discover how you can create unparalleled customer experiences and unlock the full potential of your business with CRM powered commerce.
In this webinar you'll learn:
What is commerce powered CRM and how it can transform your business
Learn what companies can benefit most from CRM-powered commerce
Essential technology, people, and processes needed to enable commerce powered CRM
Practical steps to implement and transform your business with CRM-powered commerce.
Watch our on-demand webinar to find out.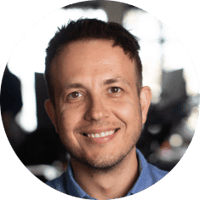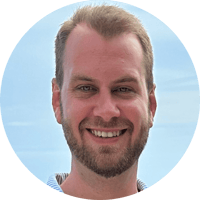 Hugo Venter
eCommerce Expert at Engaging Partners
Hugo is a marketing professional with a diverse background in digital and traditional media. His resume includes complex CRM and CMS projects for organisations such as the World Bank Group, MSC Cruises and First National Bank.
He has overseen ecommerce deployment in businesses of varying scale and has worked with Shopify in support of their largest merchants on the Shopify Plus platform.
Today, Hugo is a Senior Transformation Partner at Engaging Partners and his superpower is finding (or making) ways for organisations to navigate complex problems.
Jack Coopersmith

Senior Product Marketing Manager - Commerce at HubSpot (Boston)
Jack is a seasoned professional with a remarkable 6.5 year tenure at HubSpot. His journey began on the Customer Support team, and he later. transitioned between roles in Customer Success, Sales, Product, and now finds himself on the Product Marketing Team.
For the past 1.5 years, Jack has honed his expertise in the field of Commerce, positioning himself as a true authority in this domain. Currently residing in Boston, USA, Jack's interests extend beyond his professional endeavors. He enjoys exploring new destinations, indulging in sports activities, and engaging in thought-provoking discussions surrounding politics.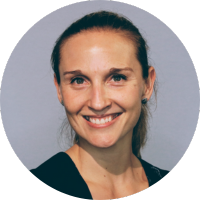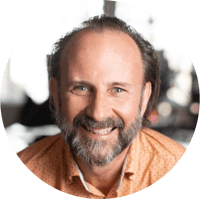 Kaisa Qvist
GTM Partnerships AUNZ at Stripe
Kaisa is a seasoned tech enthusiast with a remarkable 17-year track record of empowering businesses, both large and small, to leverage the full potential of technology. She has an extensive background spanning renowned industry giants like Google, Youtube, Snap, and her current role at Stripe.
At present, she manages Consulting Partnerships at Stripe, spearheading strategic collaborations and alliances across AUNZ. Beyond her professional endeavors, Kaisa's passions take her to various fulfilling pursuits, be it conquering new fitness challenges at the CrossFit gym, exploring picturesque hiking trails, indulging in the joys of a dog park, or mastering the art of baking sourdough creations.
Boyd Wason
CEO and Founder at Engaging Partners
Boyd is a pioneer of digital marketing with a passion for helping businesses realise the true potential of digital channels and technologies to achieve hard objectives – produce leads and create sales.
Through his career he's created breakthrough strategies for clients including Heinz Wattie's, Holden, James Hardie and Air New Zealand - along the way winning numerous awards.
Boyd is a strategic visionary on a mission to align humans with technology to create better customer experiences and drive greater business outcomes.